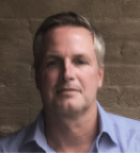 Brian Booth (SVP Sales)

Brian is responsible for executing the Company's sales strategy.
Brian has been a contributor to several notable healthcare start-ups over his 25-year career in healthcare, including MedPartners, Triton Health Systems (now Viva Health), Emageon.   Subsequently, Brian and the former CEO of Emageon joined forces to acquire and re-structure ContinuumRx, a pharmacy management business, that provided home infusion and specialty pharmacy post-acute services. Prior to ShareSafe, Brian was Brian was the VP Sales for CipherHealth.  Brian brings an extensive network of contacts throughout the healthcare industry in the southeast.