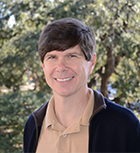 Randy Ready (Executive Vice President and Chief Operating Officer )
Randy is responsible for the day-to-day leadership and general management of the company..
Randy brings to the position more than 25 years of customer support experience and 20 years of healthcare information technology experience in the areas of implementation, clinical process re-design, account management, business operations, data conversion, consulting and revenue cycle management. Prior to joining ShareSafe, Randy was EVP and Chief Operating Officer for Lavender and Wyatt Systems Inc. Randy had operational responsibilities over sales and marketing, support, professional services and technical services. Prior to Lavender and Wyatt Systems Inc., Randy worked with Merge Healthcare (an IBM company), DocuSys, Inc. and Computer Programs and Systems Inc. (CPSI) in Mobile, Alabama, achieving a customer implementation rate of 36 new installations annually for five years running as Director of Software Services. He also created several new service organizations within CPSI, including a consulting area that optimized the results clients received from their software utilization.
Randy attended the University of South Alabama and is a Healthcare Financial Management Association (HFMA) member.