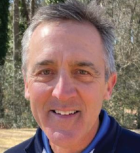 Brian Panosian (Group President)
Brian is responsible for leading the Company's long-term strategic plan and provides leadership to strategic projects.
Brian recently joined ShareSafe.   Previously, Brian held a number of sales positions at Cisco Systems for the last 16 years driving over $1.5 billion in revenue over his career at Cisco.  His experience includes many US Fortune 100 companies and his last role was the global sales lead on the Coca Cola account.  Additionally, he has worked for the former surgical products division of Proctor and Gamble and McKessonHBOC.
Brian is a graduate of Georgia Southern University.