Rick
Schooler
to
Advise
ShareSafe
Health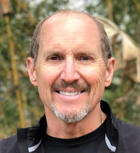 Former Orlando Health VP & CIO to Serve on ShareSafe Health's Board of Directors
MOBILE, AL, February 22—ShareSafe Health, a software technology company pioneering a comprehensive Mobile and Web enterprise platform that fuses 3 critical market sectors (Biometric Authentication, Advanced Communication and Knowledge Dissemination), is pleased to announce that Rick Schooler has accepted an appointment to the company's Board of Directors and has agreed to take on a consulting role as the company interacts with integrated healthcare networks.
Robert Hanson, CEO of ShareSafe Health, highlights Mr. Schooler's leadership and industry-wide expertise in Information Technology, Telecommunications, Clinical Informatics and Enterprise Analytics in expressing his pleasure to have Mr. Schooler join its team. "Rick Schooler brings extraordinary value to the ShareSafe team. Having provided World-Class leadership in many growth-oriented integrated healthcare environments, we are excited to have someone of his caliber recognize the value of our innovative suite of solutions."
"As healthcare consolidation continues with mergers and acquisitions," said Schooler, "the need for simple and cost-effective ways for people to communicate, collaborate, and get access to the systems they need becomes paramount. ShareSafe's approach of just going to the cloud and downloading a single app means 'minutes' vs 'months' deployment." Schooler adds. "As one of ShareSafe's board members, I am compelled to always represent the needs and interests of my CIO and healthcare provider colleagues across the industry. I believe the ShareSafe suite of products are ready to redefine multi-factor authentication and single sign-on as well as electronic collaboration and learning management in healthcare".
Rick Schooler FACHE, LFCHIME, FHIMSS, CHCIO, MBA spent 16 years as Vice President and CIO of Orlando Health with a previous tenure as VP and CIO of Central Georgia Health System. He is a Fellow in the American College of Healthcare Executives, the College of Healthcare Information Management Executives and the Healthcare Information Management and Systems Society (HIMSS) and is a Certified Healthcare CIO (CHCIO.) Mr. Schooler recently served on the boards of Orlando Health Central Hospital, HIMSS Analytics, HIMSS North America and Orlando Health Network. He is a member of the Editorial Board of Healthcare Informatics magazine and is an Emeritus Advisory Board member of KLAS.
About ShareSafe Health: ShareSafe Health is a leader in Mobile and Web Enterprise Platforms—fusing Biometric Authentication, Advanced Communication and Knowledge Dissemination for the delivery of better patient care, hardened cyber security and enhanced clinical workflows. ShareSafe's approach to the healthcare market is to empower physicians, nurses and healthcare organizations to deliver the safest, most efficient and cost-effective patient care through innovative software solutions.