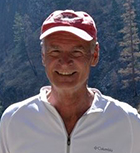 Mark Williams, M.D., M.B.A, J.D. (Co-Founder and SVP)
Mark provides leadership in strategy and vision as well as shaping the ShareSafe product suite to align with the current and future needs of healthcare. He also serves on the Board of Directors.
Mark is currently the Chief Physician Executive for Tenet's Brookwood Baptist System in Birmingham, Alabama. He is the immediate past president of the Southern Medical Association. From 2008 to 2014 he served as the Chief Medical Officer of the North Mississippi Health System in Tupelo, Mississippi – the largest rural health care system in the United States and the recipient of the 2012 Malcolm Baldridge National Quality Award for Organizational Performance.
Mark is a former member of the governor's Medicaid redesign committee and Healthcare Workforce committee in Mississippi, the Blue Cross and Blue Shield (BCBS) of Mississippi Hospital Quality Committee, the past board chairman of the Alabama Quality Assurance Foundation, and served as chief of staff of Carraway Methodist Medical Center. He was the Chief Medical Officer for the St. Vincent's system in Birmingham, Alabama, chairman of both the Ascension Health's Physician Informatics Committee and the Task Force on Disclosure of Unanticipated Outcomes.
Mark is a graduate of the Alabama School of Law and a member of the Alabama State Bar. He completed the MBA program at Samford University and is a former medical director for Alabama Power Company. Mark earned his Medical Degree at the University of South Alabama College of Medicine and, after an internship in general surgery and a residency year in internal medicine, completed his post-graduate training in anesthesiology. He was the chief resident in anesthesiology and undertook his postgraduate training at the University of Alabama in Birmingham.