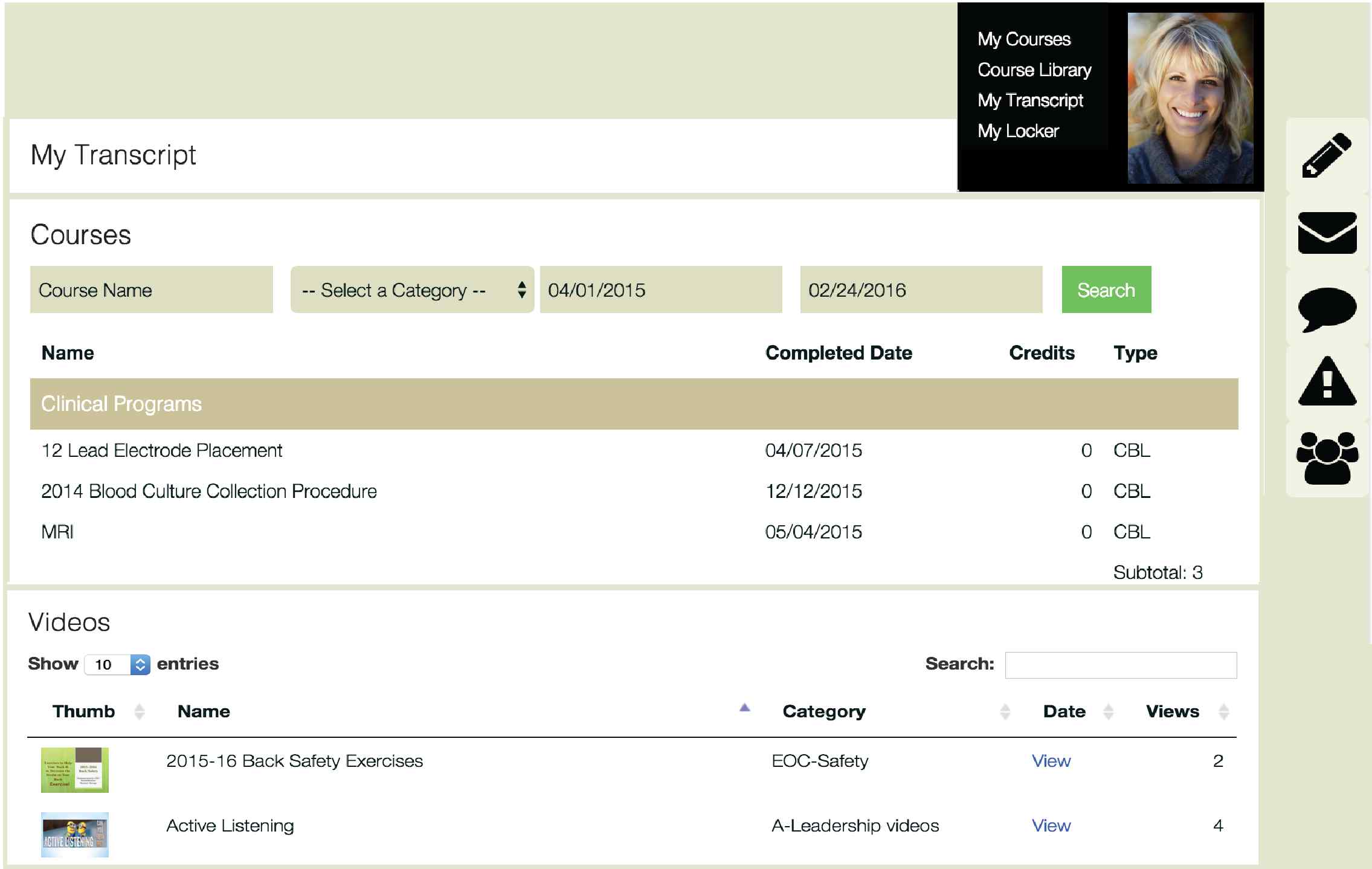 Ignite the potential of your work force, engaging them to learn and improve their level of competence, using a cohesive solution that integrates staff development goals with business initiatives and IT cyber security strategies. ShareFire, a Formal, Interactive, Real-time, Education system, is a collaborative system that is integrated with ShareSafe's biometric authentication (SafeShield) and communication (ShareFusion) products. ShareFire provides continuous learning opportunities and real-time measurement of both formal and informal content consumption; ShareFire's dual transcript system provides the records of both.
For instructors, ShareFire provides exceptionally intuitive course creation tools for developing, posting and assigning courses. For users, ShareFire is very easy-to-use and is designed for the mobile work environment of clinicians and staff.
More than a learning management system (LMS), ShareFire is a collaborative system that includes chat rooms, private or enterprise-wide groups, live video chat (similar to FaceTime) and white boards for instructor-student interaction. Utilizing its extensive communication tools, learning can be experienced as a by-product of real-time collaboration with people in the context of actual workflow.
The days of learning management systems as separate entities are coming to an end. Instead, they should be assimilated into integrated enterprise workflow systems. Learning that fits into the organization's clinical, business and IT strategies is able to utilize existing technology and processes which ultimately save time and money by streamlining system management.
You no longer need to accept just an LMS when you can take education and training to new heights.